Large inflatable obstacle courses can be rented from us as well as inflatable play areas. Obstacle course inflatables offer more interaction and can be a fun way for kids to race each other and get a lot of energy out. Elementary and Middle schools can use obstacle courses for fun in the sun day or your school carnival. Game stopper at Company Picnic's for team building.
Professional delivery to
Raleigh, NC, Durham, NC, Clayton, NC, Smithfield, NC
and surrounding areas. For larger school, church, or corporate events we can deliver to most areas of NC, SC, and VA. Please submit a quote or contact us if you want to make sure we service your area.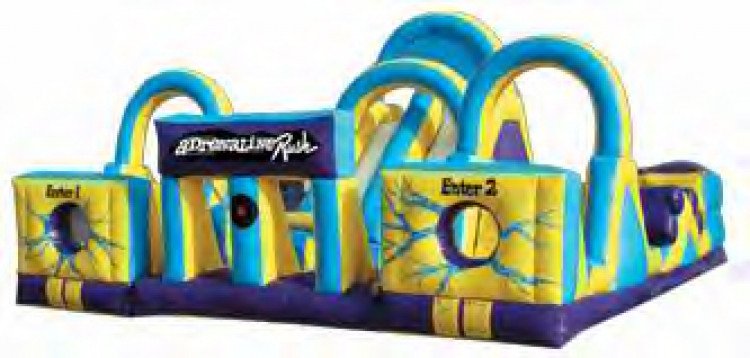 Adrenaline Rush
from $600.00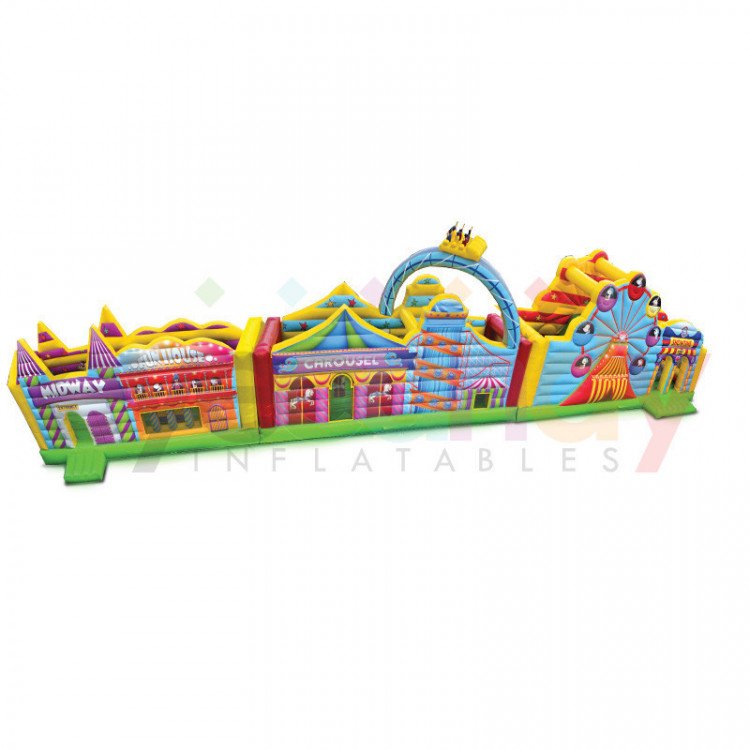 Carnival Fun Fair Park Inflatable Amusement Park
from $1,500.00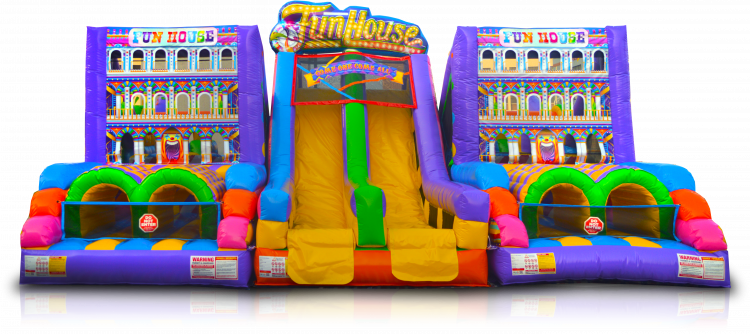 Fun House Obstacle Course
from $1,200.00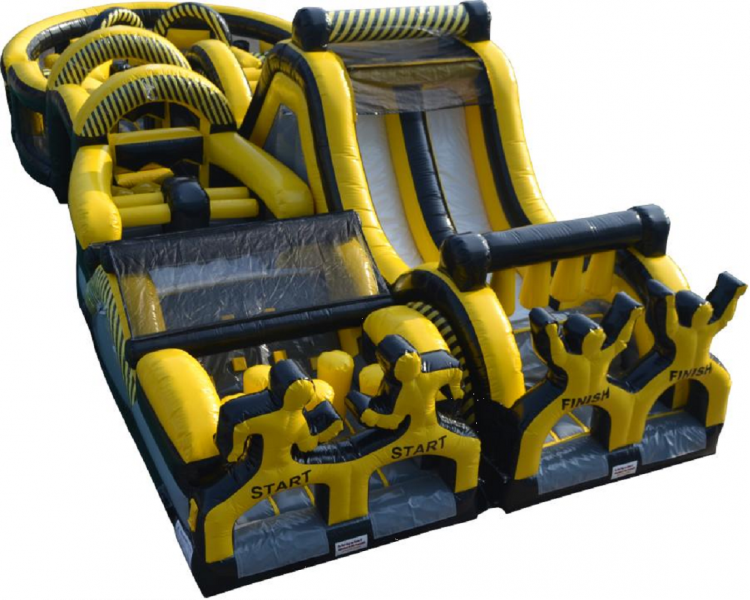 Fun Run Extreme 5
from $600.00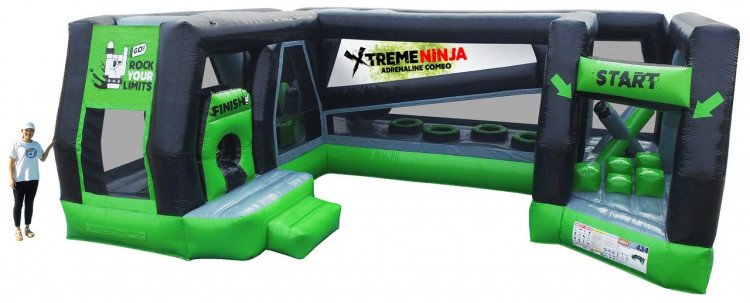 Ninja Xtreme
from $600.00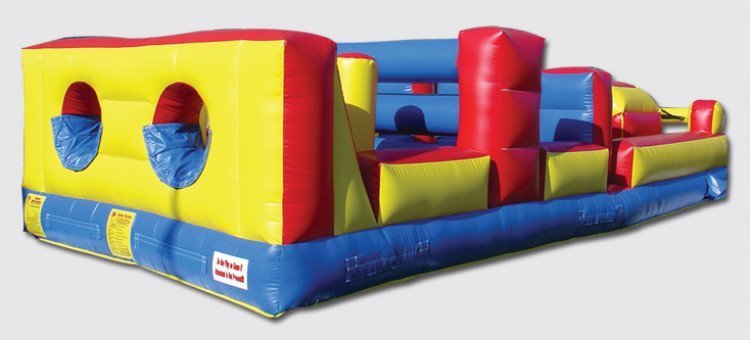 Obstacle Course
from $250.00